I made a few bookmarks using some of my favorite buttons. I kind of love them all! I thought others might, too, so I put some in the shop.
They're made from an assortment of buttons, new and vintage–mostly the latter. I like how it hangs while I'm reading and the way it looks laying on my book.
In celebration of the upcoming love-day, I'm offering a 20% off your entire purchase coupon code, valid through the 13th. I can't guarantee Valentine's Day shipping, but it's the thought that counts, right?
coupon code: LOVELOVELOVE20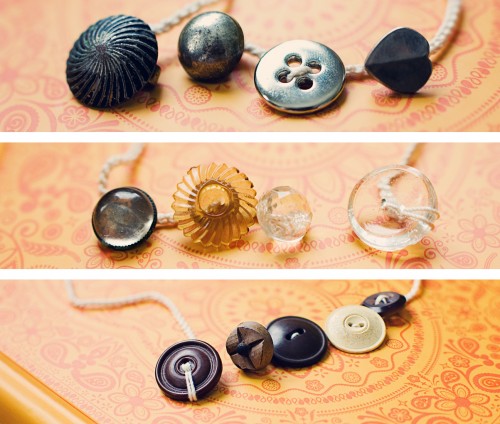 I think they would make a beautiful little Valentine for the book lover in your life. ;)