Man! Only 30 minutes and it will be November 13. I'm cutting this short, but I've been BUSY! Wee! I don't have that much time to visit blogs, but I DO. If I'm not staying up late crocheting, I'm blog-hopping. The following three are blogs that continually inspire me to keep on keeping on. I can't get enough of them.

COME ON! All the kitschy inspiration one can handle is RIGHT there! So much color and new projects galore. Plus, Danielle is a peach. We empathize with each other whenever we share stories of our two boys. Raising two little dudes is something else, I'll tell ya. Danielle gets it.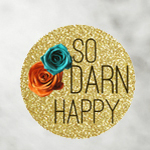 Big sigh. Vanessa has been my online friend for quite the hot minute. I lovelove the honesty she brought to my blog reader. The realness was…OOMPH! I loved it. Recently, though, she did a Groupon for her photography business and so she hasn't updated her personal blog, but her so darn happy blog has been getting a TON of action. Did I mention she has 3 kids? And another job? GOODNESS! She's a goddess and her photos are top-notch. You should all fall in love with her too.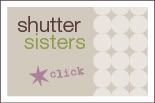 What can I say? Complete photographic inspiration there. I am never disappointed with what I see/read on Shutter Sisters.