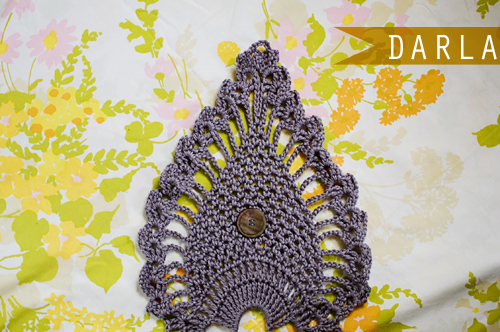 Darla is a scarflette created by crocheting two large pineapples on each side of a beginning circle. Work in wool for extra warmth!
Yarn used for sample:
Less than two skeins (~200 yards total) of Stitch Nation Bamboo Ewe [55% viscose from Bamboo, 45% Wool — 177 yd (162 m) per 3.5 oz (100 g) EACH]
Hook:
5.5mm (I) hook
Darla is included in the Lace Love book.