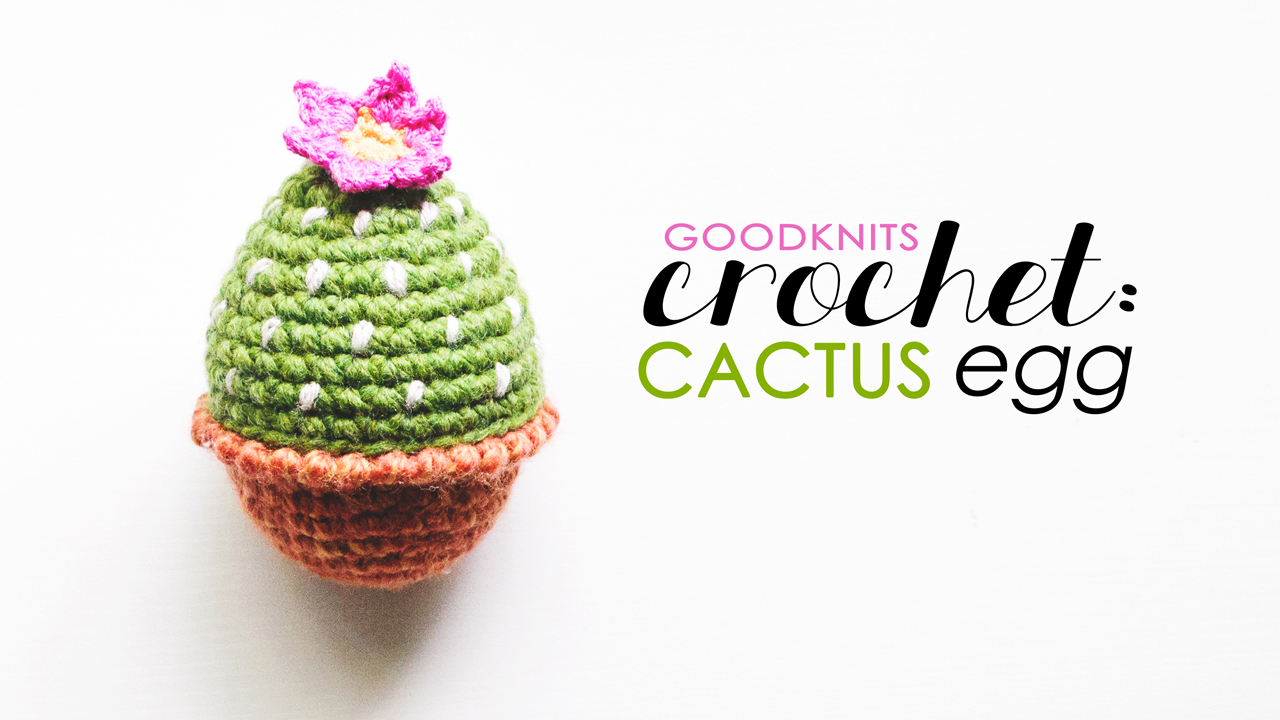 It isn't a secret that I love crocheting these eggs. It also isn't a secret that I love succulents and cacti! A few weeks ago, when the eggs started appearing at my local Target, I thought–why not combine the these two loves of mine? What resulted was this adorable cactus egg! I added a little flower to the top because those are my favorites. As always, you are able to fill these with treats for your little (or big) Easter egg hunters.
Do you wanna make one? There's only a few days left til Easter, but I bet you can grow a little cactus egg collection by then!
Check out the pattern VIDEO I made, below. I learned how to make a stop motion video for this! Huzzah!
Supplies
-Yarns: Lion Brand Wool-Ease Thick & Quick in Grass and Tangerine, Lion Brand Vanna's Choice in Linen, Lion Brand Modern Baby in Pink, and Lion Brand Modern Baby in Orange
-Hooks: 6.0 mm (US J) and 5.0 mm (US H) The ones in the video are Furls Odyssey hooks my husband gave me for my birthday!
-scissors
-yarn needle
-glue gun & sticks
-plastic Easter egg (I use the "large" from Spritz brand, available at Target in packs of 3)
Stitch abbreviations & skills used
SC – single crochet
DC – double crochet
slst – slip stitch
ch- chain
st- stitch
magic loop
working in the round with and without joining rounds
picot – chain 2 size
The pattern is almost identical to the Bunny Food eggs pattern I shared, last year. The only difference is I did not work into the back loops only, so I had to adjust the height. The baby saguaro that makes an appearance at the end is made with two strands of worsted weight yarn and the pattern was adjusted accordingly. I added his little arms by working tubes that ended with some short rows, so they pointed upward when sewn on. I had to break out my Dremel to make holes in my egg for the plastic safety eyes. Labor of love, for sure!
Things to remember:
-Sew all pieces on before gluing!
-The crochet fabric is attached after with hot glue. I suggest starting at the top, then working slowly as you go down, stretching the fabric over the egg, until it completely (and evenly!) covered.
-When gluing, try not to let any fabric get stuck over the edge of the egg. If you have a glue mishap, let it cool, then pick it off with a needle.
Pin It